I'm linking up with Mrs. Laffin for the Peek at my Week Linky Party.
I decided to just focus on 5 things I'm excited for/not dreading about this upcoming week:
1)
Fall weather, and therefore, wearing fall outfits to work. I have already picked out my outfit for school tomorrow (which is a huge improvement over scrambling around and randomly picking something out right before I have to leave for work). I am wearing this blazer with some trouser jeans. I'll probably wear it buttoned with a lace cami underneath.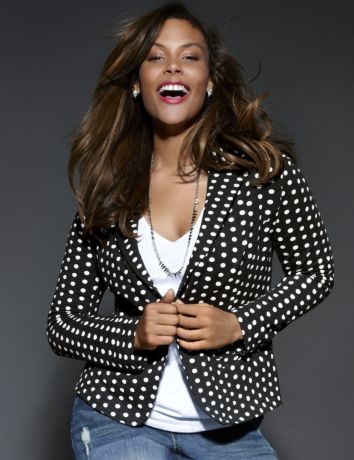 2)
My senior lit. students are working on their capstone projects for the book Nineteen Minutes that we finished. I let them pick whether they want to write a traditional literary analysis paper, do a creative writing option and continue writing a sequel to the novel where it ends, or whether they want to plan out a movie adaptation of the novel. I conference with them tomorrow to see their progress on their projects. (Unfortunately, projects are due Friday, which means I'll be grading all the live long day on my long weekend).
3) Tomorrow after school, I'm attending a SmartBoard advanced workshop to learn some more advanced tips and tools for how to incorporate my SmartBoard into the classroom. I'm excited to learn some new ways to use it.
4) My juniors are going to start a non-fiction analysis essay later this week. I'm a little nervous about it because it will be challenging, but CC wants them reading and analyzing a lot of non-fiction. We've been reading tons of it, but now we're going to try to apply all of that in the form of an essay. I think we'll have a little celebration on the day their papers are due, and to celebrate all their hard work and writing, I'll bring in some treats and we'll have an Essay Party (I'm sure it won't sound super exciting to them lol).
5) Next weekend, my husband and I are volunteering for Bark in the Park. It's a day of dog festivities to raise money for the Humane Society of our city. Roxie is a rescue from a no-kill shelter here, and getting dogs into their loving forever homes is a cause near and dear to my heart. Roxie is a little too reactive to other dogs to participate in the festivities herself, at least for this year, so she is staying home, but we are going to go and help out for a few hours. They have a walk, a doggie beauty contest, a talent show, doggie paw printing, and lots more. I'm excited to help out a great cause and get to play with lots of puppies.
And of course, we have a 3-day weekend for Columbus Day, which I am so thrilled about!